Success in today's media environment is no longer a race for reach. Gone are the days of broad-stroke storytelling through mediums that extend to a mass audience. As more critical innovations continue to dominate technology-oriented industries, communicating a targeted message is increasingly becoming influenced by sector-specific newsmakers that shape perceptions through a more targeted lens. Healthcare is no exception. 
Strategically engaging with these newsmakers now holds a massive effect on the precision, accuracy, and utility of brand communications. Between industries like biotechnology, consumer healthcare, and fitness, Healthcare-focused publications are now disseminating company storytelling with more depth than ever before. 
Let's dive into the world of healthcare and the top health tech publications that are shaping the future of information consumption industrywide.
Modern healthcare is one of the industry's most established news centers. Specializing in in-depth market analysis and award-winning coverage of the industry's largest players, the outlet is the perfect home for subject matter experts to stake their claim as thought leaders in healthcare.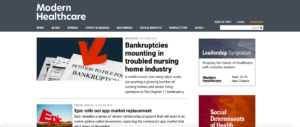 Source: Modern Healthcare
STAT is one of the most science-native healthcare publications. Home to some of the industry's most well-recognized reporters, STAT specializes in feature coverage that dives deeper than the who, what, when, where, and why. Featured brands regularly experience full-scale storytelling with a unique attention to detail.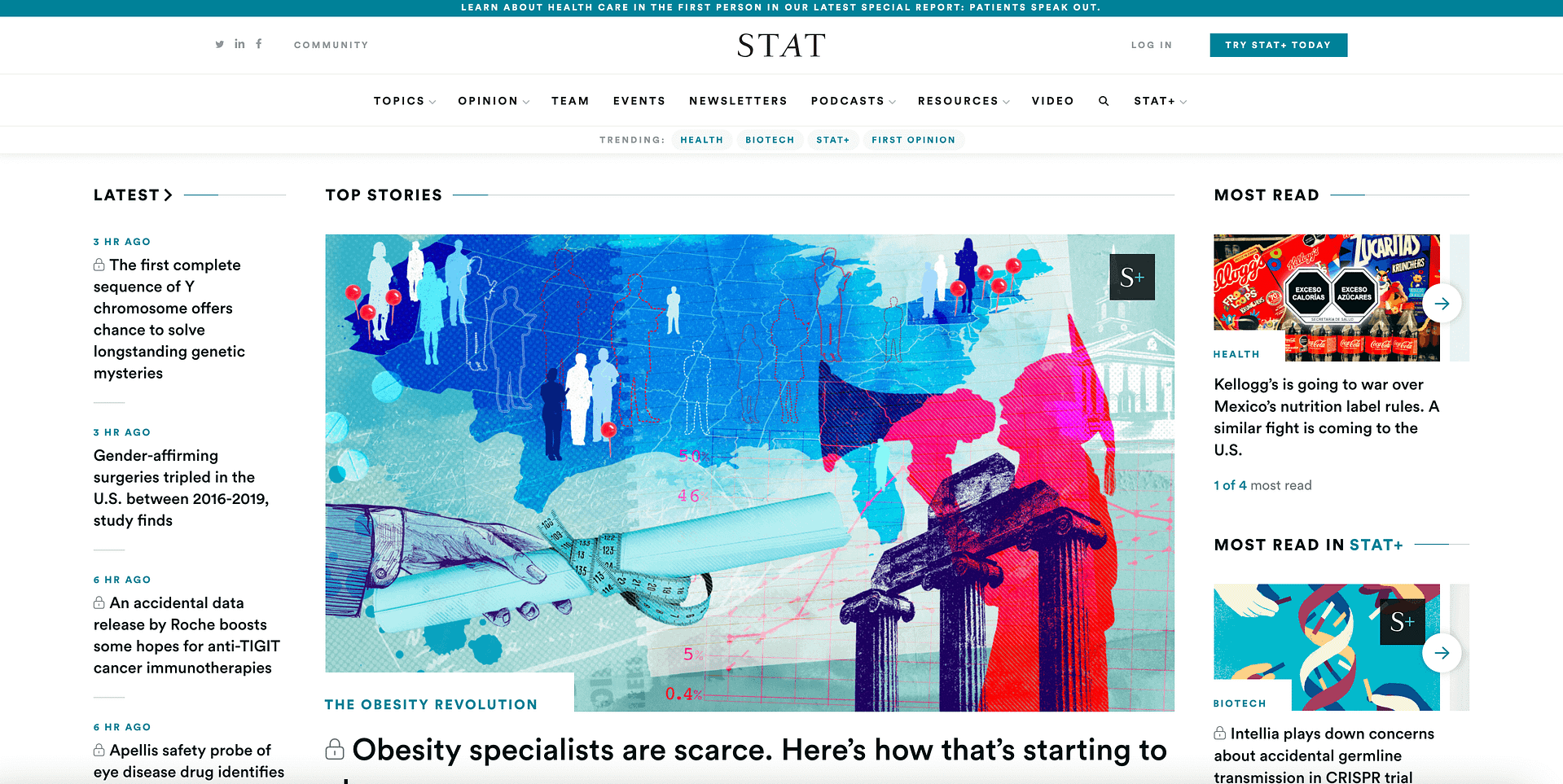 Source: STAT
A global hub for instant healthcare news. Fierce covers startups at all levels and generally publishes insights at an unrivaled volume. A perfect target for major brand announcements and company milestones.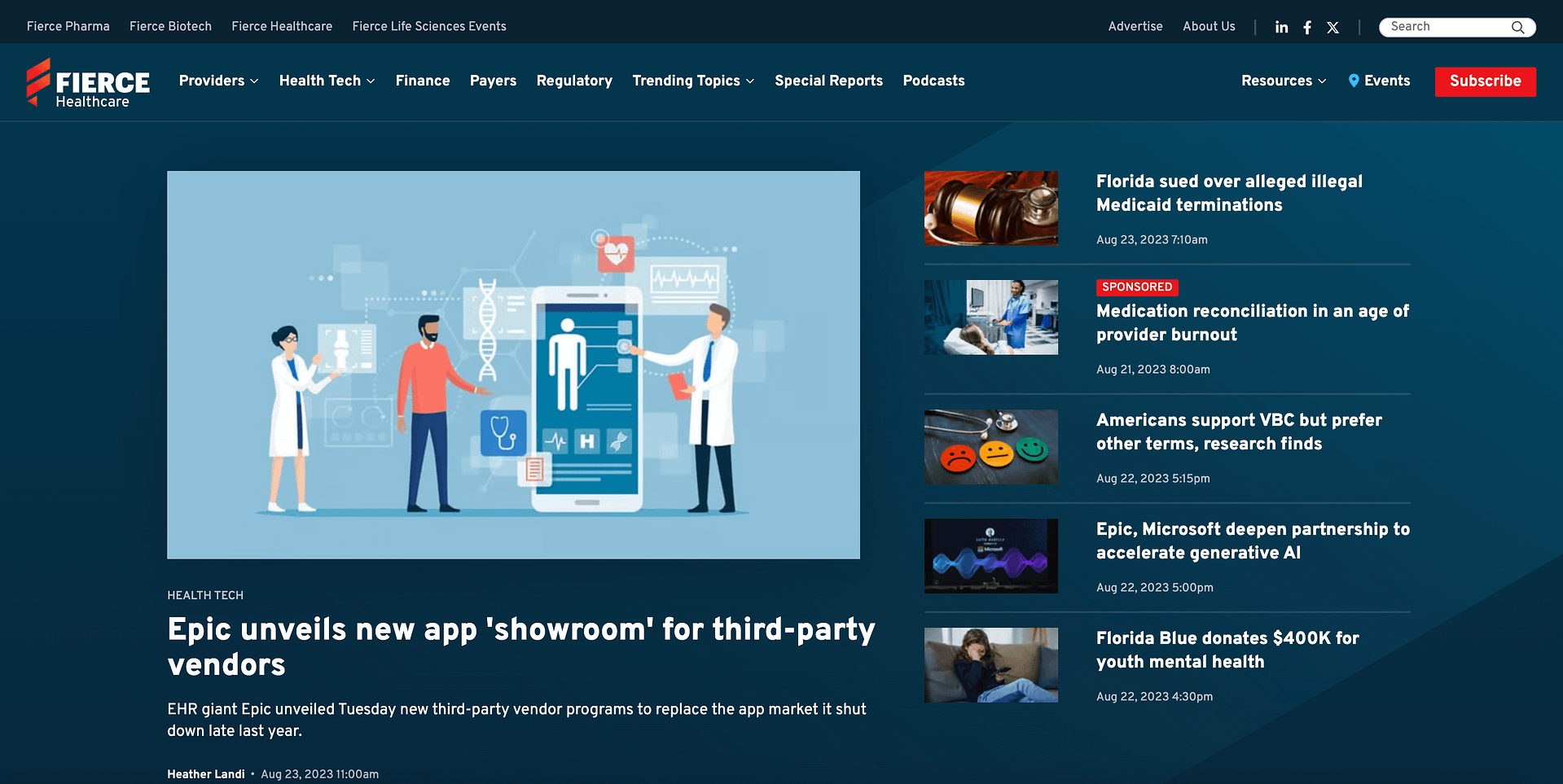 Source: Fierce Healthcare
While the outlet does cover technology more broadly, its healthcare insights offer an incredible deep-dive into the most groundbreaking treatments and innovations. A definite fit for passionate founders and scientists aiming to solve the world's most pressing health issues.
Source: MIT Technology Review
TIME Health, boasting a reach of 21 million, bridges the gap between healthcare consumers and industry insiders. The publication's healthcare team delves into lesser-known aspects of major industry news, providing an ideal platform for companies to engage with significant industry trends. Focusing on key categories such as vaccines, COVID-19, innovation, medicine, and disease, TIME Health offers businesses a precise avenue to reach their intended audiences within the healthcare landscape.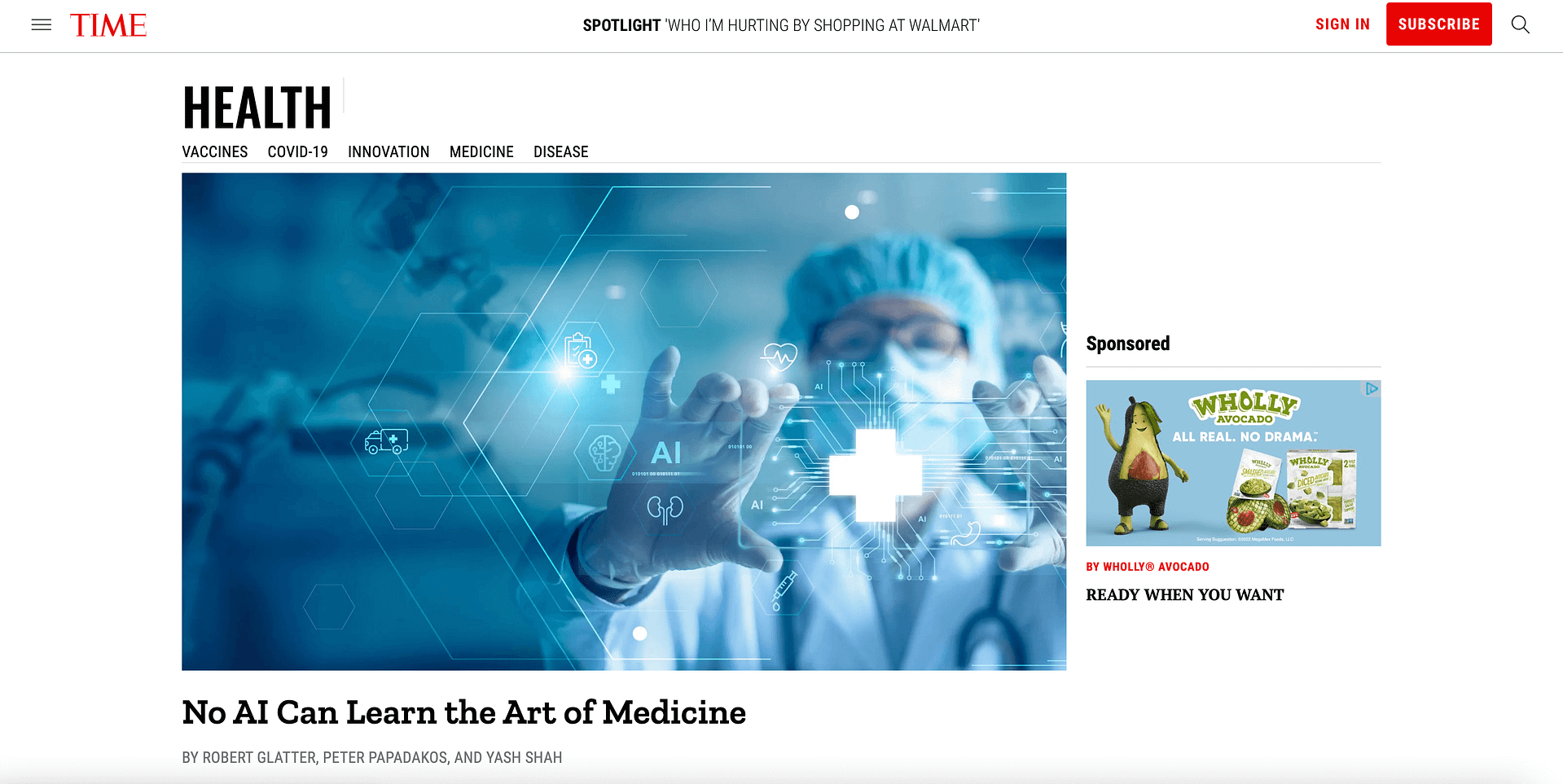 Source: TIME Health
Healthcare Dive, a valuable platform for healthcare startups, boasts a seasoned reporter team attuned to industry scoops and funding trends. With clear, concise coverage, it reaches 115,000 readers, delivering industry insights and analysis to busy healthcare professionals.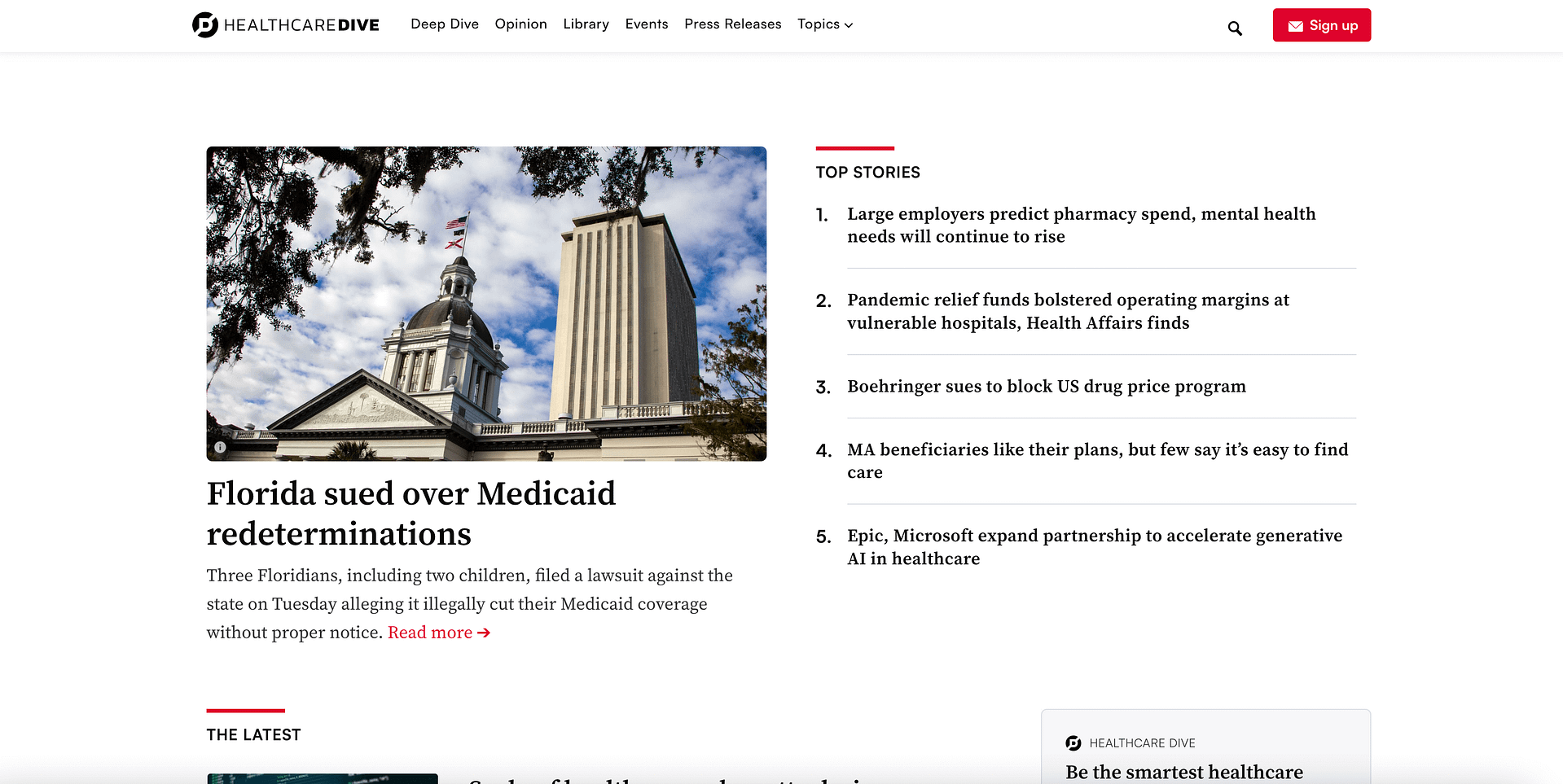 Source: Healthcare Dive
Kaiser Health's healthcare policy coverage has driven in-depth discourse surrounding the impacts of key legislation. The outlet is widely-read by policymakers and shaping the future of industry governance. They cover key healthcare topics, such as COVID-19, abortion, the intersection of race & health, as well as ongoing health-related investigations.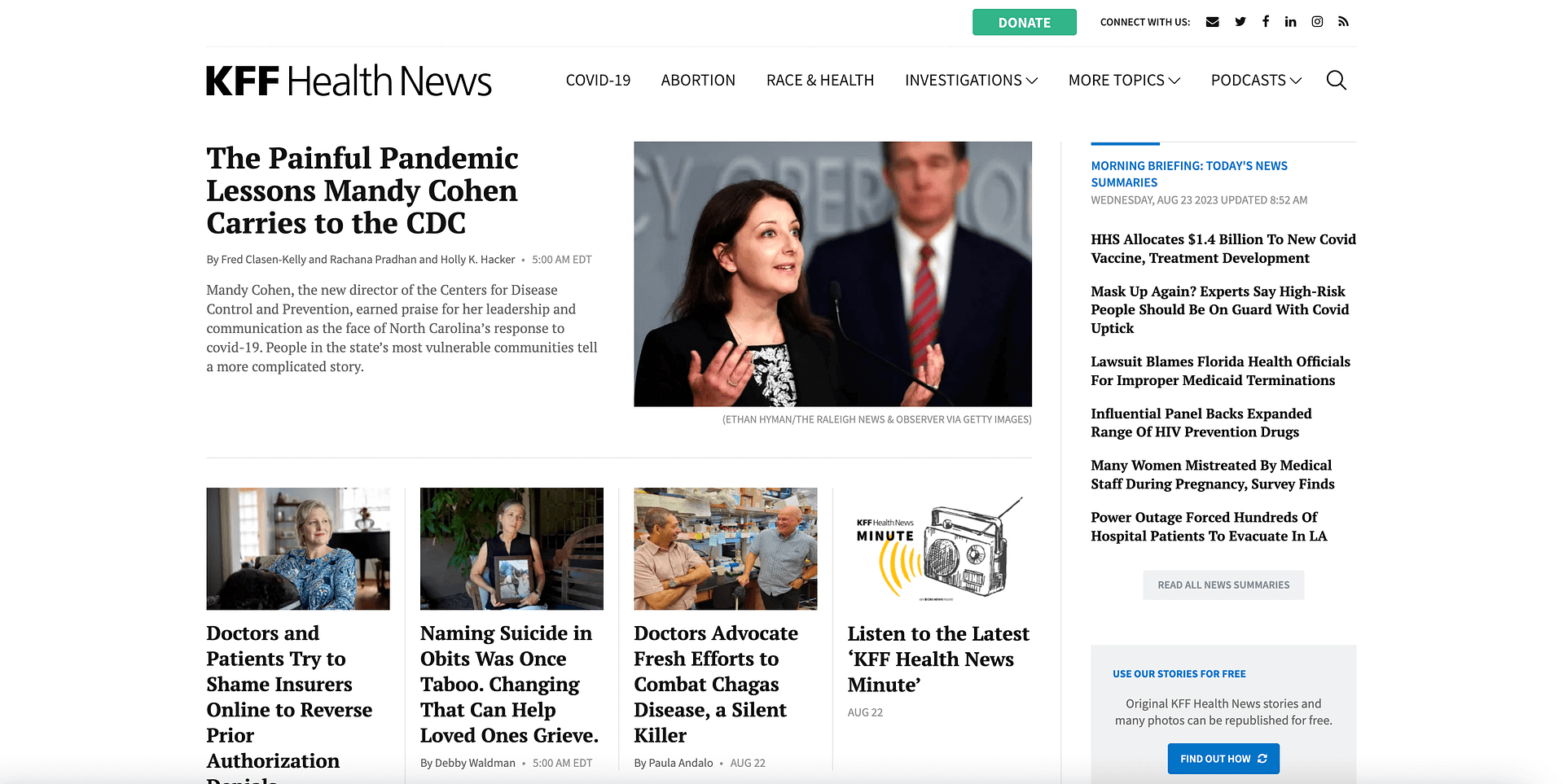 Source: KFF Health News
Boasting a broad reach, Healthline specializes in unique consumer insights into the healthcare industry. The outlet offers diverse content including in-depth features, video series, tools, games, quizzes, guides, and research to best equip patients with the most relevant information. The outlet holds particular benefits for consumer-facing businesses seeking to reach their target customers.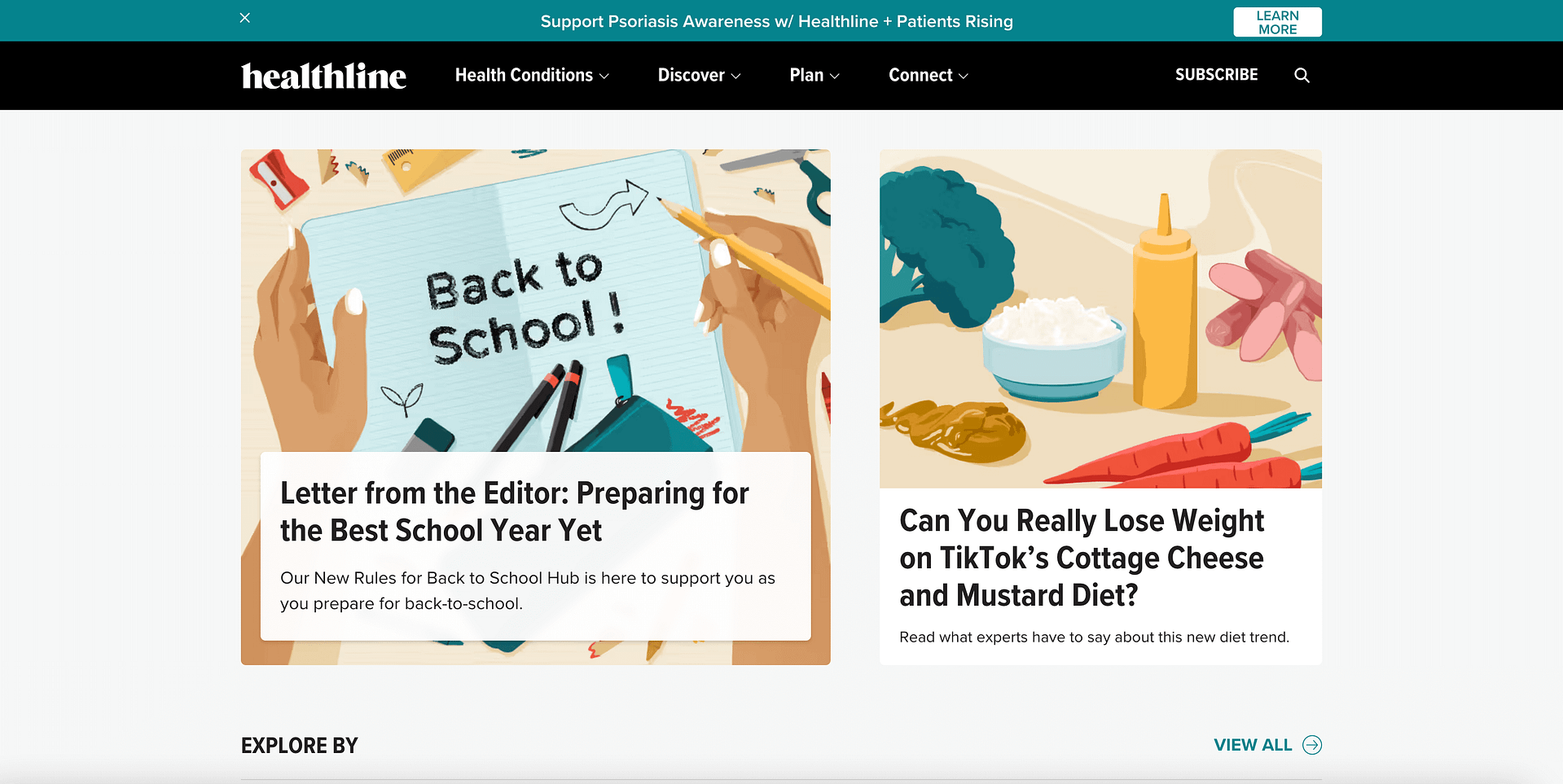 Source: Healthline
Another high-reach consumer outlet, Medical News Today covers key medical insights and new products beneficial for healthcare patients. It covers over 28 health conditions and a number of health-related products spanning nutrition, fitness, sleep, mental health, and beyond. While its scope covers less of the business perspective, the outlet's engaged and loyal reader base generally revisit the website for personalized healthcare insights.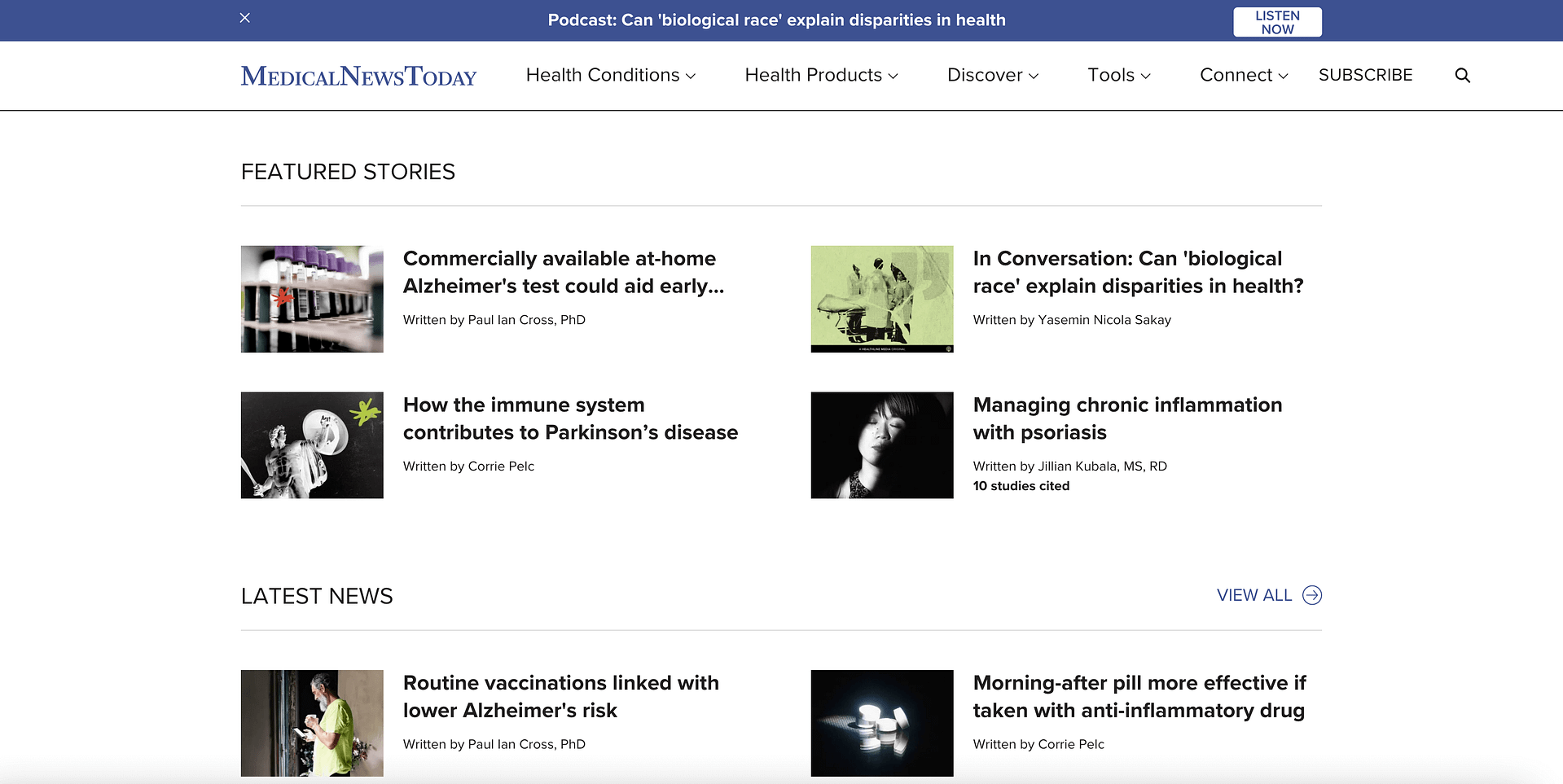 Source: Medical News Today
Health Tech World, a hyper-specialized sub-sector publication with 40,000 readers, shines a spotlight on the technology driving revolutionary innovations in the field of health and wellness, exploring cutting-edge developments in the realms of biotech, diagnostics,  that are shaping the future of health technology.
Source: Health Tech World
In Conclusion
Clearly, the healthcare industry boasts a diverse range of news publications for all audiences. Between patients, healthcare providers, scientists, startup founders and industry investors, today's media landscape proves that impactful storytelling is more to do with reaching the right readers, rather than the most readers. 
For the leading innovators advancing the sector, these publications serve as a conduit to ensure their  message resonates as intended with all of their key stakeholders. As healthcare journalists continue to play a pivotal role in ensuring the industry is painted transparently and fairly, a coordinated media relations strategy has never been more important to brand success.
Never Miss a Chance to Get Ahead
Every leader needs a trusted team of strategic advisors as they navigate challenges in a rapidly changing world. Experience firsthand how the right team can make an impact on your brand and business performance – to request a consultation today, Contact Us.