In the ever-evolving world of health technology, recognition and acclaim are not only well-deserved but essential to thrive in a competitive landscape. Awards serve as a testament to the groundbreaking work and innovative solutions that health tech companies bring to the forefront. Whether you're a startup aiming to revolutionize patient care or a seasoned player striving to make a meaningful impact, pursuing these prestigious honors can be a game-changer. Here are some of our top picks, each offering a unique opportunity to showcase innovation and excellence in the healthcare space.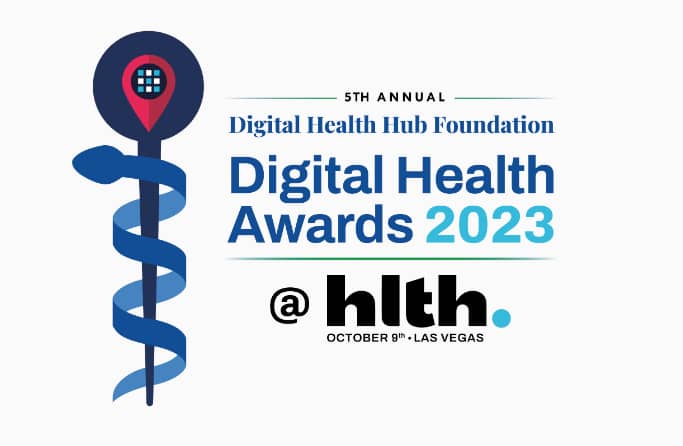 Organized by the esteemed University of California, San Francisco's Health Hub, these awards are designed to shine a spotlight on outstanding health tech startups and innovations. They recognize initiatives that have the potential to transform healthcare delivery and improve patient outcomes. With a strong emphasis on academic and research-based excellence, these awards are an ideal platform for tech pioneers looking to make a difference.
Fierce Healthcare is a renowned news outlet dedicated to reporting on the intersection of healthcare business and policy. Their Fierce 15 awards are a celebration of emerging companies in the healthcare industry that are driving positive change and innovation. If your health tech venture is on a mission to reshape healthcare delivery and enhance patient experiences, this accolade is a valuable differentiator.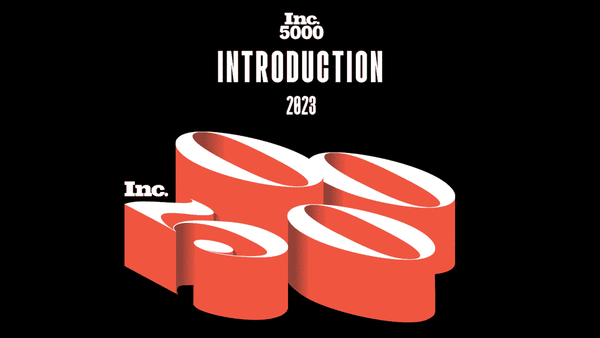 The Inc. 5000 is a long-held compilation of the fastest-growing privately held companies in the United States. While it spans various industries, it frequently includes health tech companies making waves in the sector. Securing a spot on this exclusive list can put your startup on par with the country's fastest growing innovators, showcasing your rapid growth and brand authority.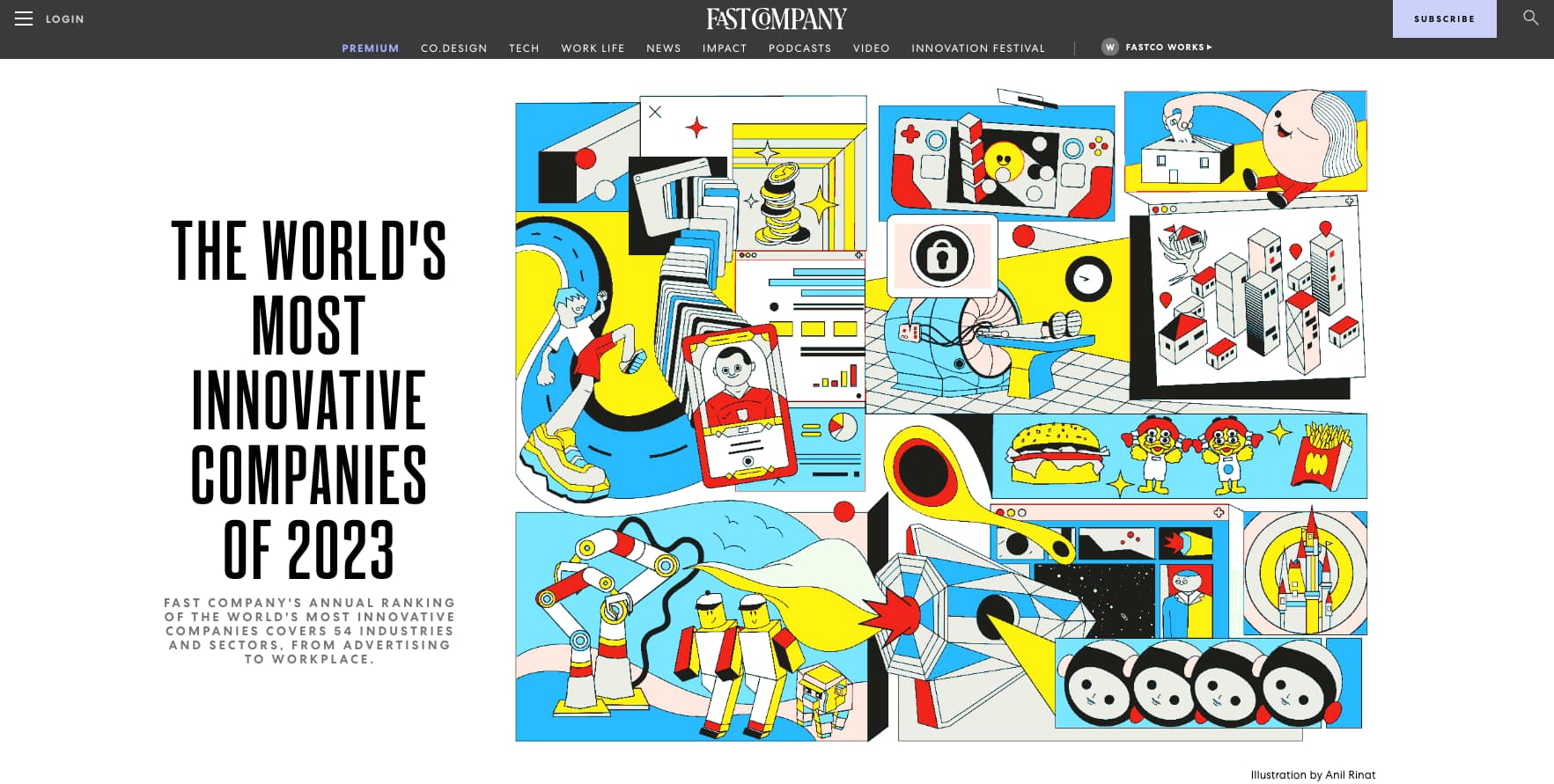 Fast Company's Most Innovative Companies and World Changing Ideas awards are two of the most widely-recognized accolades in the startup space. Listed companies are honored with a profile in Fast Company and an in-depth showcase of their industry-wide impacts. An annual must-have for growth stage companies in fundraising mode.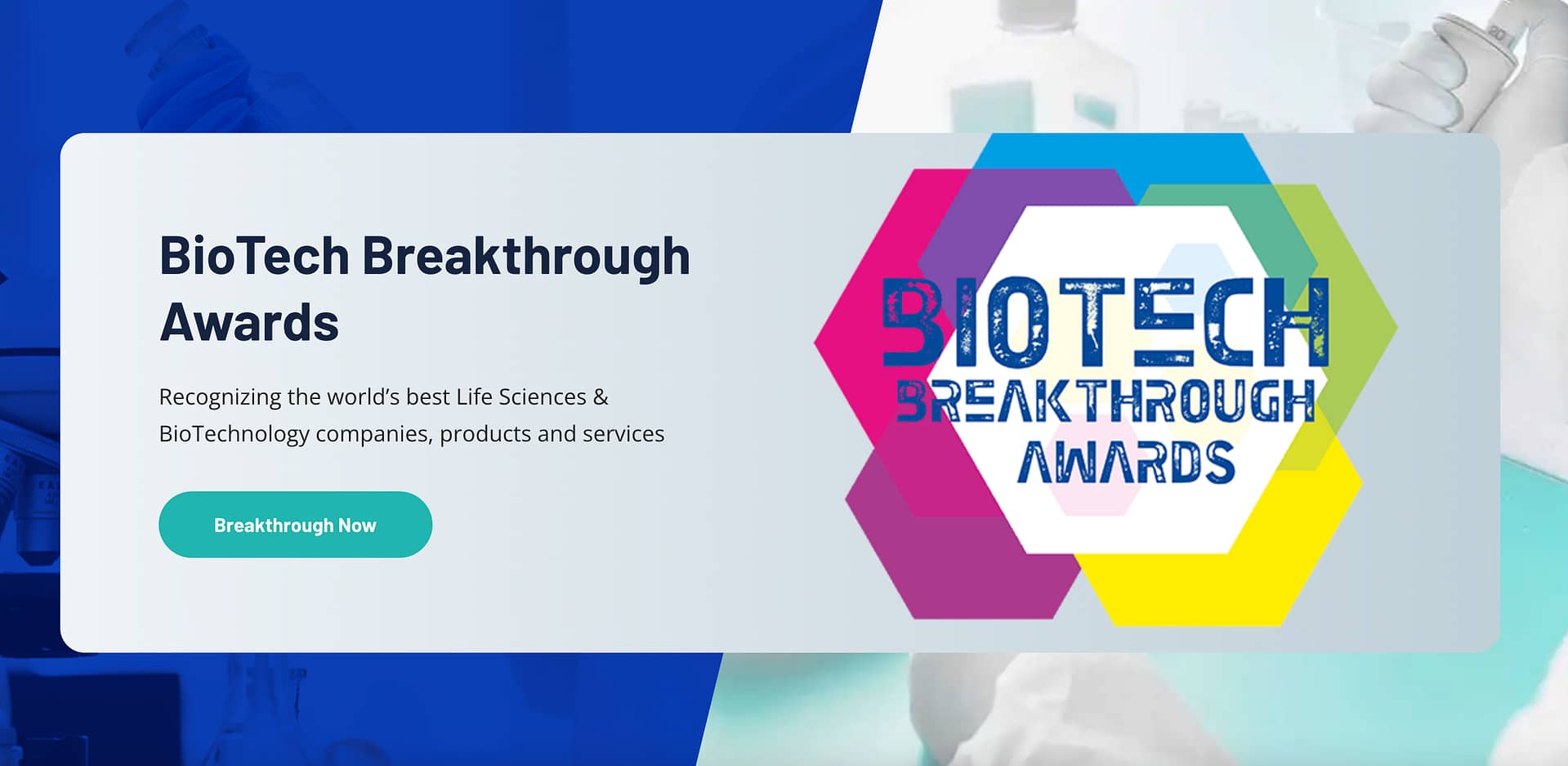 BioTech Breakthrough's mission is to honor excellence and creativity in the field of biotechnology. As part of the globally recognized Tech Breakthrough platform, these awards recognize health tech companies working in BioPharma, Genomics, Cell Biology, and more. More so than other industry awards, BioTech Breakthrough recognizes innovation for some of the earliest-stage startups in the industry. If selected, this honor can serve as an instant legitimizer to fuel your growth.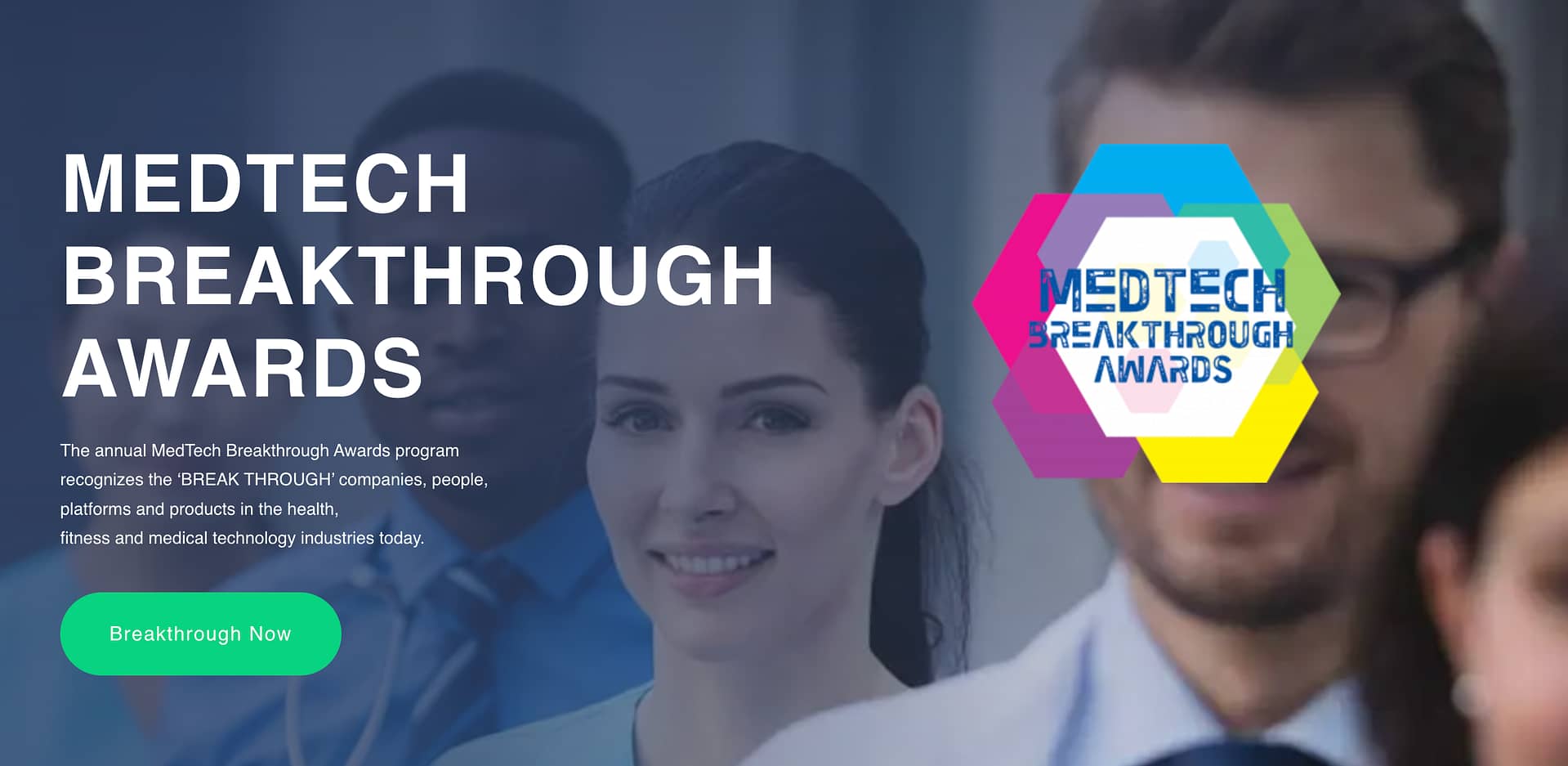 Also part of the Tech Breakthrough ecosystem, the Medtech Breakthrough Awards place a strong focus on technology that streamlines processes and bridges the gap between healthcare providers and patients. With award categories spanning Health & Fitness, Clinical & Health Administration, Patient Engagement, and more, this accolade highlights the technological innovations driving efficiency in healthcare.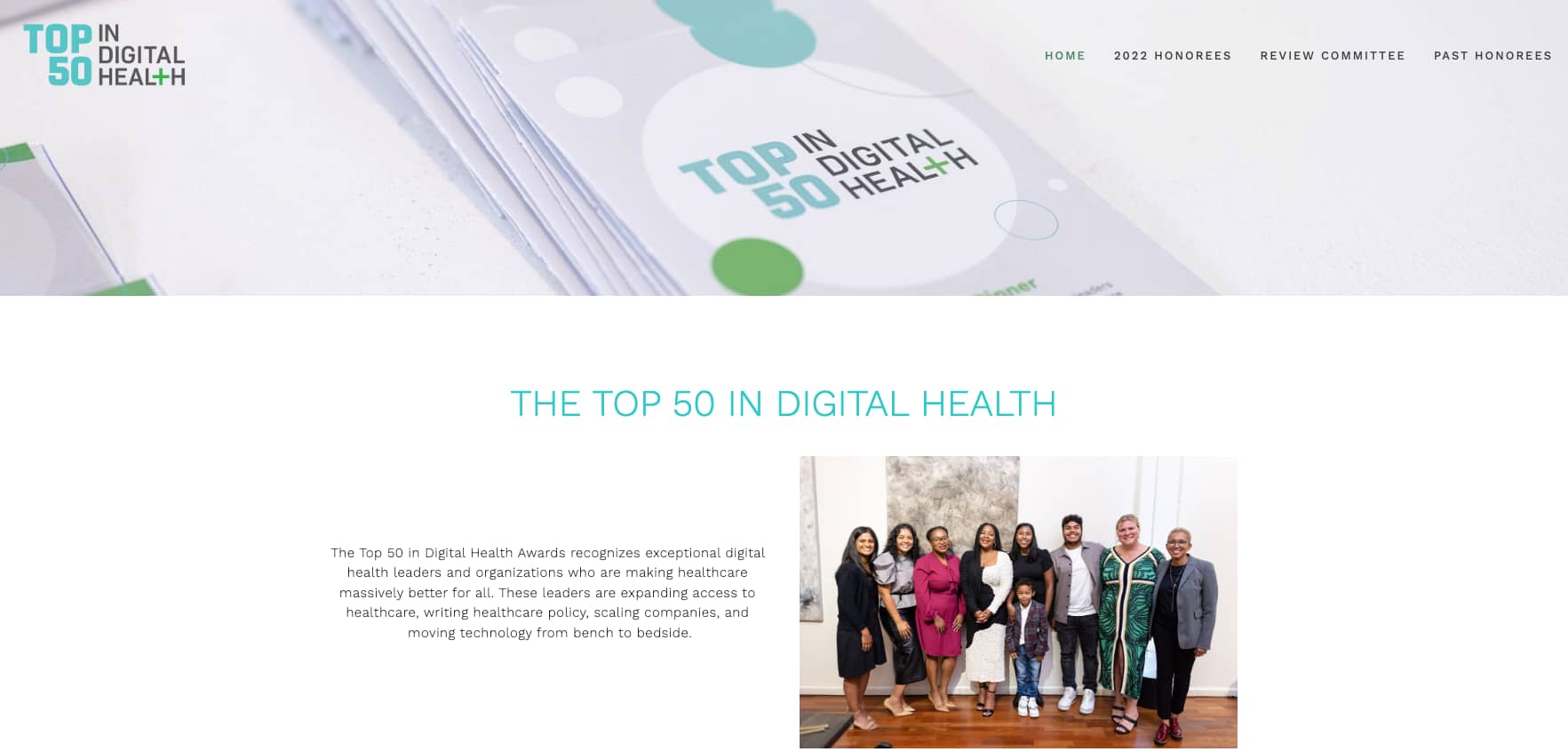 Organized by RockHealth.org, a nonprofit committed to fostering equitable digital health solutions, the Top 50 in Digital Health recognizes leaders in 10 categories. Whether you're a builder scaling products, a disruptor pioneering innovative solutions, or an equity advocate addressing health inequities, this award celebrates those making a profound impact on the digital health landscape.
Presented by CES®, owned and produced by the Consumer Technology Association®, these awards are a global challenge celebrating innovation in women's health tech. If your company is at the forefront of reproductive health, adolescent health, or women's safety and security, this is your chance to gain international recognition and showcase your commitment to female well-being.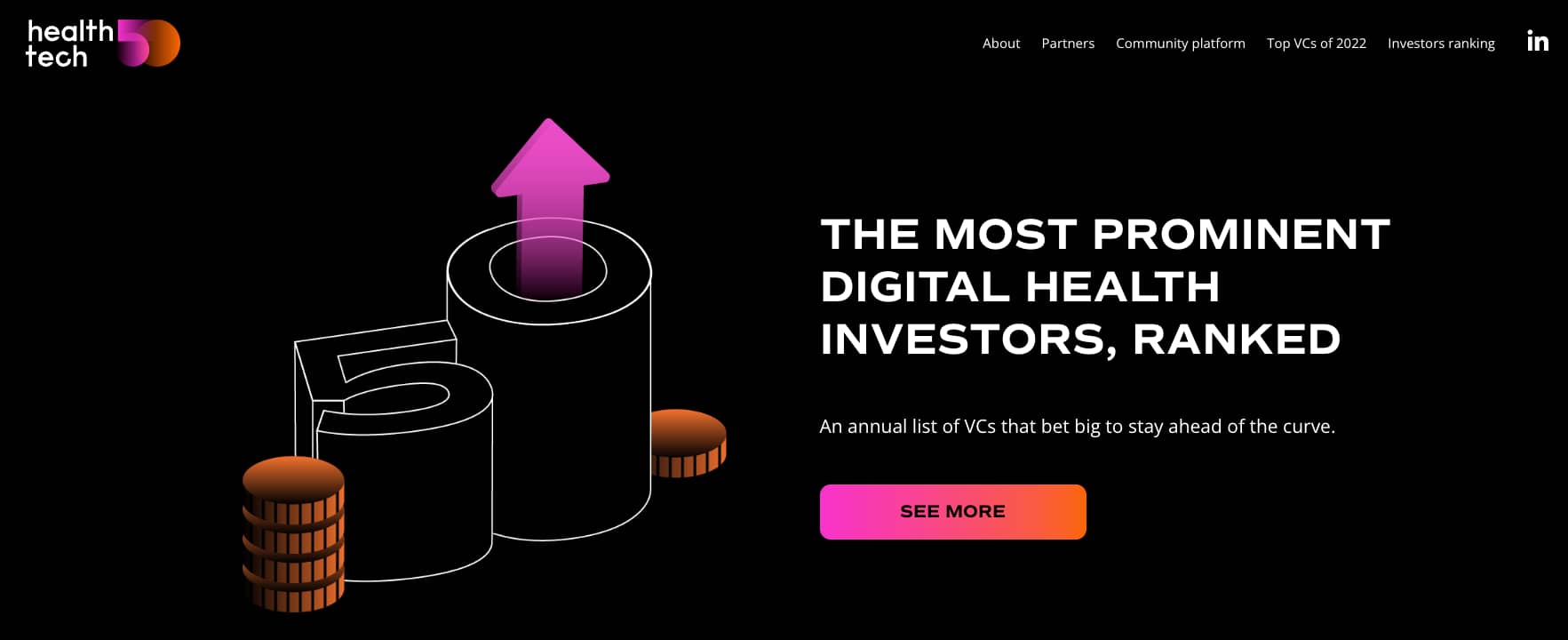 This annual publication is dedicated to covering the efforts of venture capitalists focused on health tech investments. For investors seeking new capital commitment from allocators, especially in a downmarket, the Health Tech 50 list adds instant legitimacy and notability to your investment track record.
Never Miss a Chance to Get Ahead
Every leader needs a trusted team of strategic advisors as they navigate challenges in a rapidly changing world. Experience firsthand how the right team can make an impact on your brand and business performance – to request a consultation today, Contact Us.